Texas is a top target for gun control groups that helped flip Virginia's state House blue last year — and they're planning to go big here, with one group announcing Wednesday it will spend three times what it spent in Virginia — at least $8 million — supporting candidates and buying ads.
Everytown for Gun Safety, a Michael Bloomberg-backed group that pushes for expanded background checks, red flag laws and other measures, is plotting what its political director calls an "unprecedented financial and grassroots effort" to flip the Texas House, defend vulnerable freshmen Democrats in Congress and help Democrats take congressional seats in the suburbs.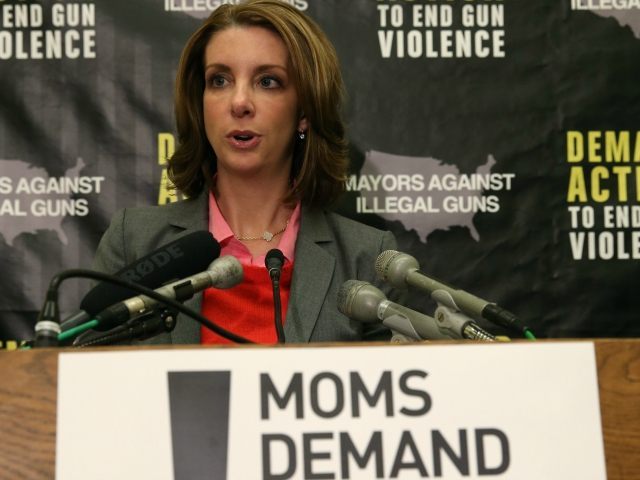 "Texas is definitely the big target," said Shannon Watts, founder of Mom's Demand Action for Gun Sense in America, a group of activists affiliated with Everytown. The group has 400,000 volunteers on the ground in Texas already, Watts said.
Gun safety groups are planning to follow the same playbook they used in Virginia. Democrats claimed control of the state legislature for the first time in 26 years.
"I would say anyone running for office in Texas should look to Virginia," Watts said. "Six months after a shooting in Virginia Beach, all of the elected officials who refused gun sense were voted out of office."
The groups plastered TV, internet and radio with ads and flooded voters with mailers for candidates they backed in Virginia, and Everytown is planning to do the same in Texas. The ads will be aimed specifically at suburban women, a constituency that Democrats are focusing on in Texas in 2020, as well as young voters. They'll buy Spanish language ads, digital ads specific to African-American voters and ads targeting the state's rapidly growing Asian-American communities. Majorities of those groups all strongly supported new gun laws in the polling commissioned by Everytown.
Among the candidates who may benefit is U.S. Rep. Lizzie Fletcher, a West Houston Democrat who flipped a longtime Republican House seat in 2018 with backing from gun safety advocates. She is now considered one of the most vulnerable members of Congress as she seeks re-election.
Everytown is also planning to go on the offensive against Republican U.S. Reps. Dan Crenshaw, Michael McCaul, Chip Roy and John Carter, and it's planning to spend big in districts left open by retiring Republicans, including U.S. Rep. Will Hurd.
But the state House — where Democrats need to flip nine more seats to gain control — is the biggest goal, as it was in Virginia, and most of the group's targets are in the Houston and Dallas suburbs.
Everytown has a list of more than 20 Republican House districts, and plans to spend to fend off challenges against Democrats in a half dozen others.
Molly Bursey, who leads a Moms Demand Action chapter in New Braunfels north of San Antonio, says the group's volunteers, a regular presence at the state capitol during the legislative session, felt like they were largely ignored by lawmakers.
"That's why we're more fired up to get to work, and we welcome them to change their mind and their stance … and if they're not willing to do that, then we will work our hardest to elect their opponent, who will," she said.